When searching for the right website design company in india, there are many things that you should consider. Basically, not all companies or agencies are the same when it comes to service deliver
If you are looking for ways to provide your consumers with a convenient and efficient means of contacting your company for commercial or communication purposes, then a website is the best solution you are searching for.
A website proves to increase profits, especially for small and medium-sized businesses. Professional help is required to develop a website. There are many web design company in India but choosing the right one can be a difficult task. The process of choosing the right one is not an easy and straightforward task.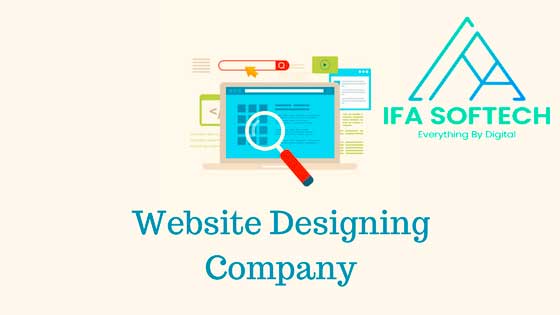 The following are simple steps that you can use at any time to locate and hire the right website design Company.
1) Research– A little research will give you reliable information about various designers around you. A good research tool that you can use is the internet because literally all web designers use this option to market their services and connect directly with their customers.
2) Qualification- Designation and Experience of Web Design Company – A long-lasting company has earned its reputation by longevity which is a good indicator of skills and stability of the enterprise. It also translates into a reputation for sound design work and excellent customer service. This is very important because many start-ups die, leaving an organization looking for upgrades and maintenance. Any agency with experience, client interaction and voice ability is eligible
3) Technology –  For effective web design, the agency has to be proficient in search engine marketing, content writing, search engine optimization, social media marketing, etc. The services provided have to match the requirements of the company seeking the services. In addition, it is necessary to have competence in areas defined by quality checking and testing, programming languages, operating systems and web standards.
4) Deadline – Has the company completed the projects within the stipulated time? Time is one of the most important factors, the longer it takes, the higher the input costs. Some companies may offer you a shorter time period and be ready with the design.
But after this begins the long and arduous journey of finding and fixing bugs that may turn off your visitors. The agency's formal proposal should include a realistic timeline with systematic tracking of design approvals, changes, and revisions as each stage progresses and provides fresh deadlines with appropriate coordinated effort from the rest of the team.
5)Responsiveness– A good web designer must be thinking about responsive design, mobile applications and usability. Then there are copy ideas, digital integration in business, and content marketing ideas. We are not talking about the most attractive and latest website trends that may not be proven, but also how a designer will assimilate the right tools in your business environment.
Chances are that your business competitors not only have a website, but SEO strategy, social network marketing strategy as well as an overall online marketing strategy. Should this happen, then you also need one to stay competitive. When selecting designers, you are advised to ensure that they consider web design as a part of online as opposed to a standalone form of media.
6) Communication Process – Poor communication is one of the major barriers to business processes. Make sure that the company you are working in is comfortable with your language. Generally, English (US / UK) is taken as the preferred language for communicating with each other.
What devices and technologies do they use for communication? How will they keep you updated on developments regarding your project? These are some important factors that should be kept in mind while deciding about the communication process when choosing a web design company.